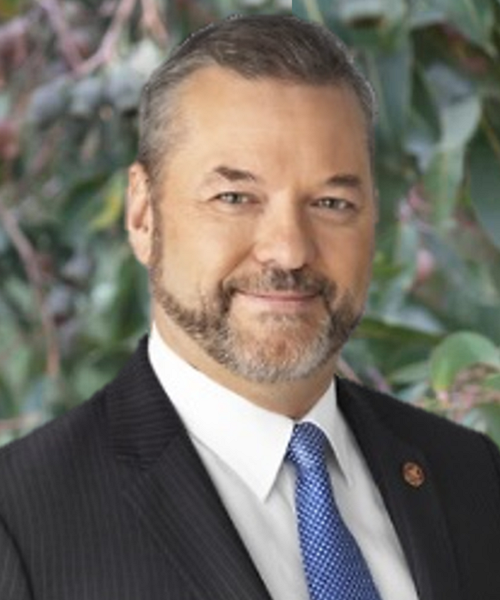 Hon. Michael Mischin
Chairman
The Hon. Michael Mischin is a lawyer by background, with extensive experience at the highest levels of government and the workings of public sector institutions. A former Member of the Western Australian Parliament, he served for 12 years representing the Legislative Council's North Metropolitan Region. While in Government he was the State's Attorney General and Minister for Commerce and retained those portfolios as a shadow minister while in Opposition, along with Heritage, Culture and the Arts. During his parliamentary and ministerial career, he was chair and member of various parliamentary committees and ministerial councils.
His Commerce portfolio included responsibility for the Department's Industry and Innovation Division, the Bentley Technology Park, Innovation Centre of WA, WA Innovator of the Year Awards and Henderson Marine Complex.
Michael is a long-time supporter of Western Australian innovation and confident that Western Australians are among the best in the world in finding novel and universally beneficial solutions to challenges.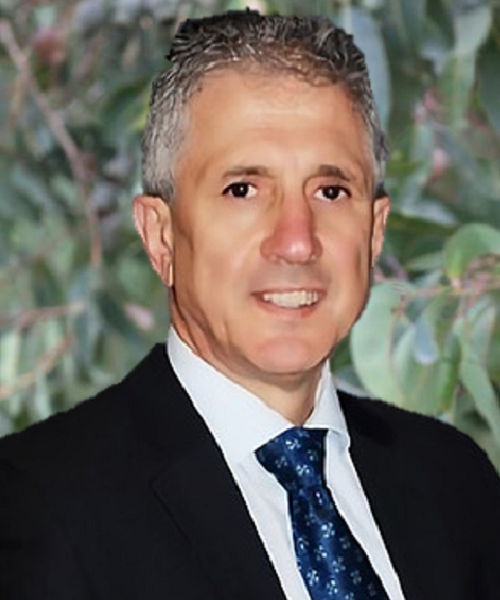 Dr Adam Osseiran
Co-founder and Director
Adam is a technology specialist and an entrepreneur. In the last 10 years he co-founded 3 technology companies after having been finalist of the prestigious WA Innovator of the Year Award. He is also President of Hydrogen Society of Australia.
Adam is on the board of Directors of BrainChip Holdings, an Australian born company that develops accelerated artificial intelligence and machine learning software and hardware.
Adam holds seven patents in the field of design of CMOS structure dedicated to optoelectronics image sensors for automotive applications, display architecture, acoustic systems and sensors for environmental monitoring and medical application. He was Chairperson of the Western Australia IEEE Section and President of the Inventors Association of Australia in 2013-2014.
Adam received eight certificates of appreciation, a Continuing Service Award and a Meritorious Service Award from the IEEE and the Computer Society for contributions and numerous services to the electrical engineering community. After his PhD in 1986, he spent 10 years at the Swiss Federal Institute of Technology (EPFL) in Lausanne. Before migrating to Australia in 2002 Adam was Professor of microelectronics at the Engineering Institute of Geneva Switzerland.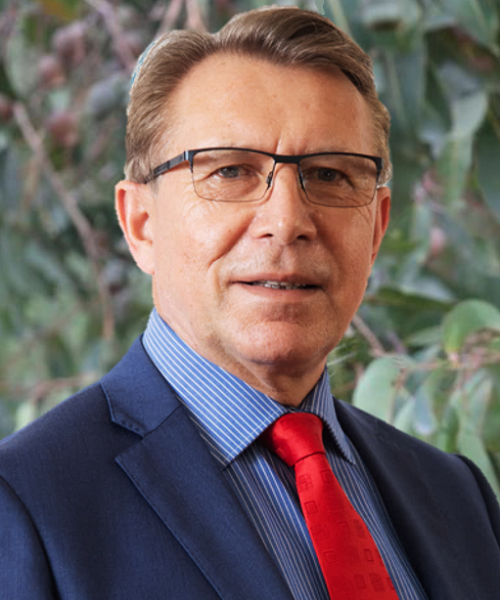 Peter Kasprzak
Co-founder and Director
Peter is an innovator, ideator, investor, and entrepreneur. In 2014 together with Dr Adam Osseiran Peter co-found Innovate Australia. He has been a director of number of companies ranging from geophysics to manufacturing electric vehicle charging stations. Peter also headed WA bid group to create the Sustainable Electric Transport Cooperative Research Centre (SET CRC) in Western Australia. Peter is also a co-founder and director of Hydrogen Society of Australia, and Executive Director at ABACUS Policy Institute.
Over his career, Peter has gained experience in Europe, the United States, and Australia in fields of emerging technology, automotive industry, energy, environment, and financial services. In the USA, Peter Recycling Education Program founded by Peter was featured in the UN Observer magazine during the United Nations Global Youth Forum on Environment in New York and received an official commendation from the Mayor of Los Angeles. Peter also worked in various roles with Mission Australia as well as the Department of the Premier and Cabinet with the State Government Graffiti Program. Peter is a Co-Founder and past President of Inventors Association of Australia.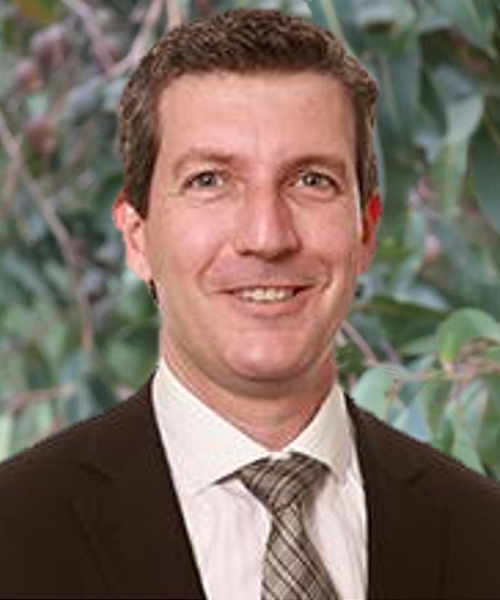 Stephen Carroll
Director and CEO
Stephen has over 20 years of innovation experience, working with thousands of businesses in a diverse range of industries, from start-up innovators to large multi-national corporations, across all styles of industries and technologies.  Stephen is a registered R&D Tax Agent and has been an R&D Tax Partner and Director in some of the largest accounting firms in Australia.
Stephen founded his own start-up to educate people on the Innovation Journey as well as another company to assist companies with their R&D Tax and grant funding.
Stephen takes an active role in the Innovation Ecosystem: Chair of the WA Innovation Vouchers program, Judge for WA Innovator of the Year, Mentor, Presenter and Facilitator on the Curtin Ignition Program and many other Accelerators, events and programs, Judge for Springboard Australia, Ambassador for Women in Technology WA, and Chair for the Licensing Executive Society Australia New Zealand national conference in WA.
Steve also was a Representative on National and State R&D Tax Groups with the ATO and AusIndustry and represented the R&D Tax industry at the Federal Senate Economics Committee and an active R&D Tax presenter and author in many public and private forums.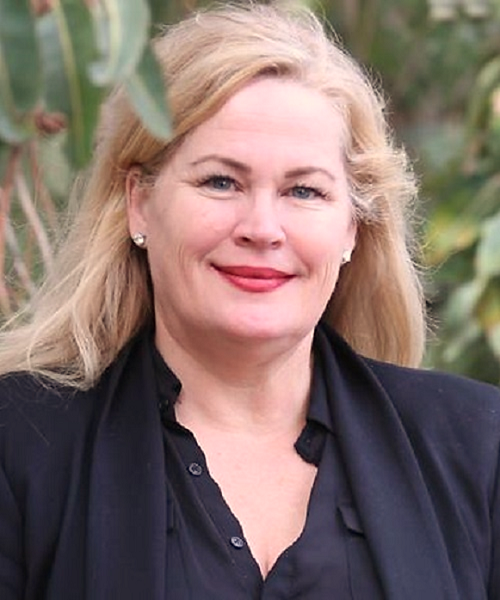 Colleen Yates MBA
Director
Colleen has worked and volunteered for the past 35 years in a number of multi-faceted, composite and challenging roles within the private, government and not-for-profit sectors delivering outstanding cutting-edge outcomes. Since 2013 she has been the CEO with Regional Development Australia Perth, having delivered a number of initiatives to drive new business investment and job growth for the Perth region. These include: "Driving Change: Perth and Peel an Economic Development Strategy and Infrastructure Priorities Plan" (2015); "Security and Defence in Western Australia: An Economic Perspective" (2017); "Lithium Valley: Building the Case for Energy Metals and Battery Manufacturing in WA" (2018), "Establishing the Perth DroneHub" (2019), "Enabling the Western Trade Coast: Creating WA's World Class Industrial Destination, A Perspective from Industry" (2020) and "Perth Hills Strategic Visioning" (2020). She is currently working with the RDAWA network to develop a WA Regional Investment Prospectus.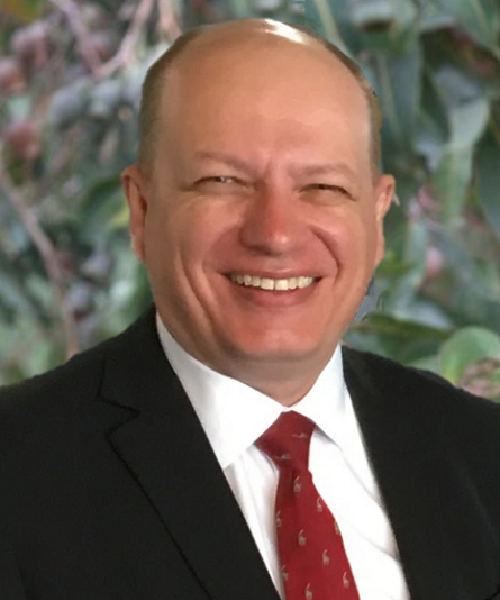 Peter Damen
Director
Peter is considered a national and international expert in emerging transport technologies, automated vehicles, parking and traffic management, road safety and future transport planning.  He is a qualified civil engineer with over 25 years' experience in the industry including both government and the private sector. He has been involved in some of Australia's largest transport infrastructure projects and he has an industry network that extends to most parts of the globe.
Peter has chaired or participated in numerous industry associations, state advisory committees, accreditation panels, and learned societies and amongst other roles he is currently the Chief Executive Officer of Level5design, a specialised advisory and design firm dedicated to achieving better outcomes for its customers in the rapidly evolving transport technology and infrastructure planning and design spaces.
In previous roles Peter had responsibility for programs such as the National Road Safety Partnership Program and the National Assets Centre of Excellence. He was also the Chair of the Executive Steering Committee of the Australian Driverless Vehicle Initiative (ADVI), a peak body that he was instrumental in establishing.